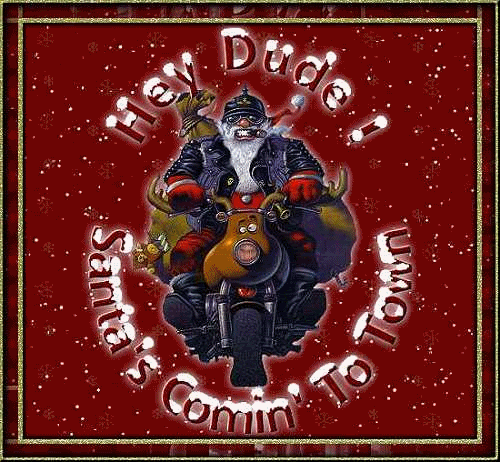 It really is the most wonderful time of the year! The only thing that would make it more wonderful, is if Santa delivered gifts on a Harley instead of a sleigh, are we right? This is the time of year where we get to show you all our motorcycle Christmas gifts, tees, and other cool Christmas loot for bikers, as well as decked out Harleys, badass Christmas tunes, and so much more. That definitely puts us in the Christmas spirit! We're channeling our inner Christmas lover today, and sharing 10 Motorcycle Christmas GIF images that'll help you get into the Christmas spirit too!
1. Anyone got this bad boy in their front yard?
If you don't, you know you want it…
2. Now if only you'd find her under the tree this year…
She looks cold…maybe you should bring her inside to warm up…
3. All she wants for Christmas…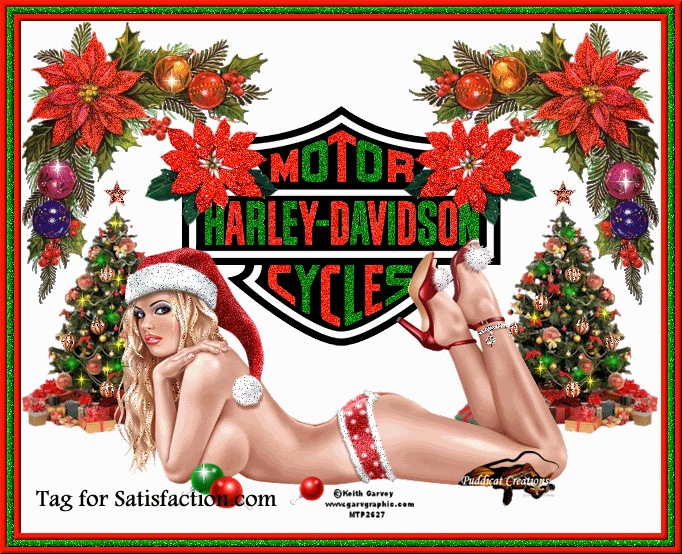 …is you.
4. The perfect Christmas tree?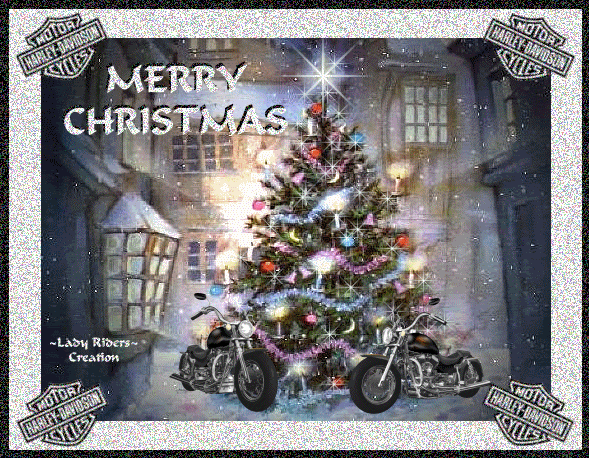 You know another Harley is all you want for Christmas this year!
5. The most badass Santa you'll ever meet…
…is coming to town!
6. When your favorite gift just won't fit down that chimney…
…Santa gets a bit red in the face.
7. Santa's Coming At 'Ya!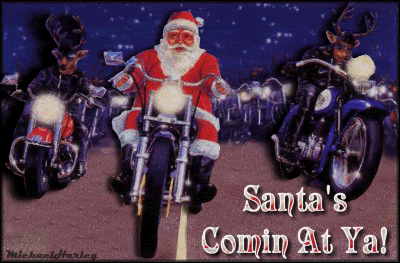 …and his reindeer are too! Ho! Ho! Ho!
8. Santa's just cruising on his cute little bike…
…waiting for Christmas to finally get here!
9. HmmmMmmm…
Yes, ladies…Merry Christmas!
10. A Merry Christmas to all…
…and to all a good night.
Tell us in the comments which motorcycle Christmas GIF from this collection is your favorite!
RELATED ARTICLE: THE ULTIMATE UGLY CHRISTMAS T-SHIRTS FOR BIKERS!